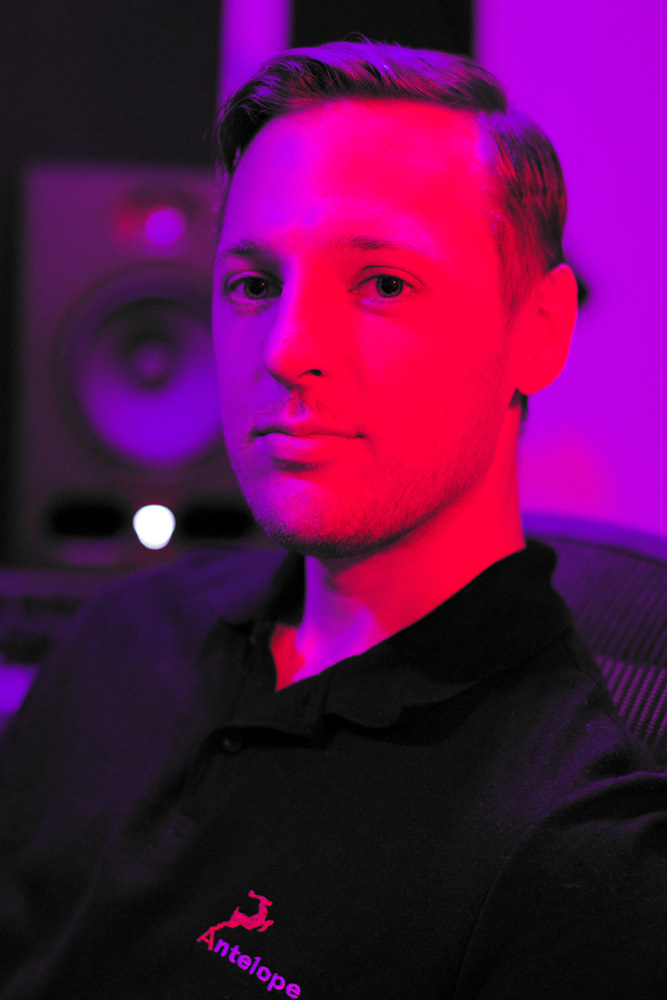 Cam Tyler
(studio/touring drummer for Jim Belushi, Bea Miller, Sky Ferriera & owner of litloops.com)
litloops.com

"The Antelope Orion 32+ is a dream to work with.
It is a game-changing piece of gear that expanded my studio from a typical home setup to a professional & expandable rig. I immediately noticed a cleaner and purer sound from the converters in the unit. And I love how it can run off both Thunderbolt and USB… its a super convenient feature.
Pairing the Orion 32+ with the MP32 was one of the best decisions I ever made. As a drummer, I need a lot of channels to properly record my kit. There is no shortage of channels on this unit! I especially love the MP32's digital interface… I can adjust the gain of the preamps right from my drums, even though the unit is setup on the other side of my studio!
Every so often I track live bands, too. Actually, the first day I set up my new Antelope hardware I was tracking a live band. After we tracked, they were commenting on how amazing and clean everything was sounding right off the bat… just the raw audio with little to no eq at all!
When I track drums with Antelope hardware its like a dream come true. The sound quality I am able to achieve is astounding, with minimal prep. I can sit down at my drums and know with confidence that I will capture something that will be professional sounding.
I have to thank Antelope for making such high quality products… my new website Lit Loops wouldn't have existed if it wasn't for their gear. You can hear for yourself how great the drum samples and loops turned out… they were all captured using Antelope hardware!"