<< For me, at this time, Orion32+ is world's best AD/DA converter, very rich in detail, best interface design, inventive and innovative product which is worth the price. >>
"I have an extensive set of analog hardware and software-based tools in my little home-studio.
Now for some weeks I work with the Antelope's Orion 32+ and I am honored to be a part of Antelope as an endorser.
The Orion 32+ is connected with my RME Madiface. In the same audio computer there is still a RME Raydat implemented, which is connected with my Yamaha DM 2000.
All my analog devices are integrated in my Antelope Orion 32+, which were formerly integrated completely in my full loaded Yamaha DM 2000 which is complemented with many Yamaha-Cards (Adat- and Analog I/O-Cards) and with my Lucid Audio 88192.
First of all I like the very well thought-out Interface design of the Orion32+. I am teaching at universities communication management, among others. Also the topic of hodologie (hand-eye-coordination as a communication part) here I can attest that Antelope made very, very good work. Handling and routing is very simple, very heuristical (reduction of complexity). It is very simple to work with the Antelope Orion 32+.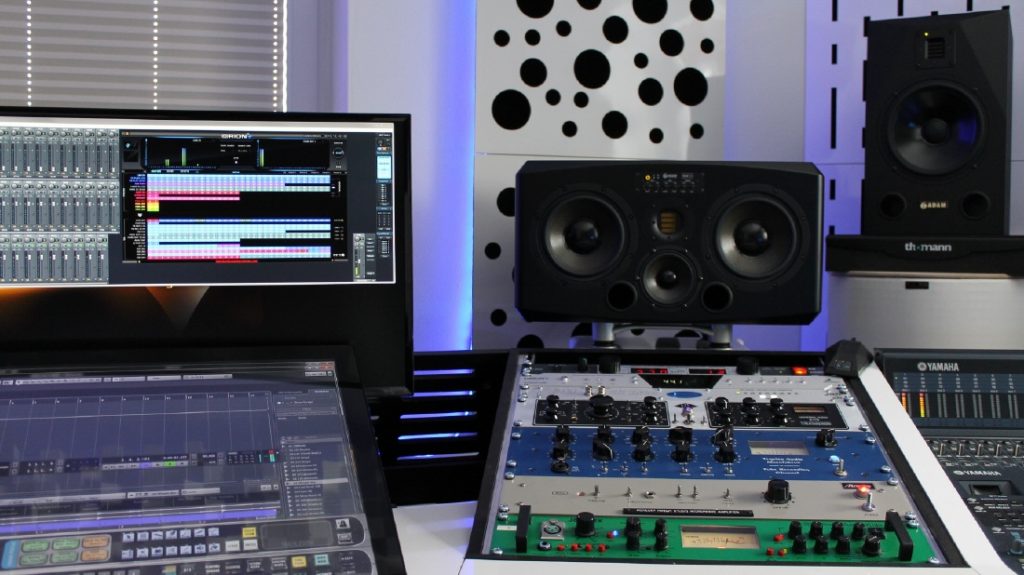 What is the most important part? The sound quality is awesome. This is above all doubt and gives each setup a very detailed depth staggering and 3-dimensionality.
Furthermore, I was very surprised about the quality of Antelope's FPGA FX (hardware-based effects). I have tested them with my hardware (Pultecs), my UAD Pultecs and other VST-Pultecs. At Antelope I like the freshness, the detail richness in the frequencies.
In the future I plan to integrate an Antelope Pure2 as a mastering-converter because I plan to buy a Dangerous Music 2Bus+ as a sum mixer."