As Antelope Prepares a Significant FPGA FX Launch for AES, Company Captures More TEC Award Nominations than Any Other Brand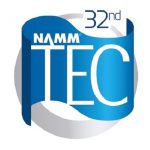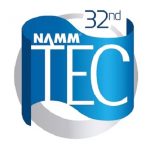 Anaheim, CA September 21st, 2016 — Antelope Audio announced that its products have seized nominations in six separate categories for the 32nd Annual Technical Excellence & Creativity (TEC) Awards — more than any other company.
Antelope received Technical Nominations in six different categories as follows: OCX HDand 10MX in the Ancillary Equipment; Satori Remote in Audio Apps & Hardware/Peripherals For Smartphones/Tablets; Orion32+ in Computer Audio Hardware; MP8D in Microphone Preamplifiers; Zen Tour in Musical Instrument Amplification And Effects; and lastly, Goliath in Signal Processing Hardware.
The nominations for this year's TEC Awards precede a significant announcement Antelope will be making at this year's AES Convention concerning its revolutionary FPGA-based FX for its Thunderbolt™ interfaces.
"Once again, we are honored to be nominated by the TEC Award committee for Antelope's innovations across multiple categories," commented Marcel James, Director of U.S. Sales for Antelope Audio. "Our next generation interfaces and FPGA-based FX are helping end users significantly raise the quality of their audio, while allowing them realize more efficient workflows — all while lowering costs and turning the page on old, legacy solutions like traditional plug-in technology."
Presented by the NAMM Foundation, the TEC Awards are the pro audio and musical instrument industries' most prestigious awards, honoring outstanding achievement in production innovation and sound production. Following a two-month call for entries, a panel of respected industry professionals from the audio and creative disciplines carefully evaluated each entry before selecting the OCX HD, 10MX, Satori Remote, Orion 32+, MP8D, Zen Tour and Goliath for nomination. Winners will be announced Saturday evening, January 21, 2017 in the Anaheim Hilton's Pacific Ballroom via a live web stream.
For more on Antelope Audio's audio interfaces, click here.