Everything sounds better. Everything sounds rounder. Everything sounds 'analog sweetness with digital clarity'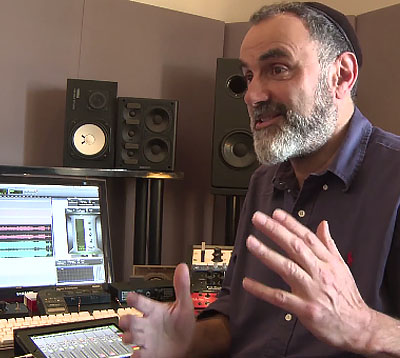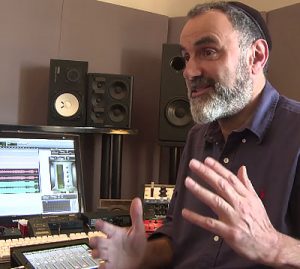 I mixed a bunch of things with my old clock, and then the people came to finish up the mix and at that point I had the new clock, so every new song that I opened, you know the session was just an amazing new sound. It was something just like – the producer would sit in the back and I'm like here (at the computer) and we'd turn-around and go, "What is this? It sounds amazing!" It's just improved the sound in a way that I've never heard any combination of digital or analog, and digital/ analog combined sound so rich. This is probably one of the best pieces of gear I bought in maybe fifteen or twenty years.
It's easier to get to the sound you want to get to. That's the main thing. You get there faster, 'cause you don't fight the system. Everything sounds better. So you're not dealing with anomalies and problems that you're getting from a digital system not properly synced. The resolution is very high. The sound is very accurate. You can really go in and adjust whatever you want to adjust. One thing I've noticed that is really amazing is you actually hear the release of the envelope of the notes – that we hear the release go all the way down, whereas in the past it used to go sort-of half way down and then disappear for a second and then come back, almost like a void. Now you hear all the way down and then it comes back. It's amazing details there. The details are in the low-level stuff, you hear the reverb tails, you hear the snares release, you hear breaths; you hear all the stuff that is happening below which you really couldn't hear before and didn't even noticed you missed it and now you hear it. So it's pretty amazing.
With the clocks this is very important: with the 10M, even when I change the different dither settings, I can hear the difference now. Whereas before I would change and I was imagining I was hearing something, now I actually hear. When I change dither types for different kinds of music I can hear what it's doing. When I go from dither type 1 , type 2, POW-r – whatever comes in with what ever programmes I use, I can hear differences and I can decide what to go to. This was pretty amazing when it first started doing it and I heard the difference.
In the beginning, mixing was what blew me away with the new clock and then later on I realised how in mastering it has its contribution to the sound and to the final product. Being that this is the first unit in Israel – whoever walks into this room, it always sounds great – now it just sounds WOW, you know before it was like wow great sound, now it's like Oh my god, this is amazing! It's just the whole sound is something different. It's more exciting, it's round, it's punchy, it's accurate… There aren't enough words I can say about this – the change I have in the system.
Yoram Vazan has worked as a professional Audio Engineer since 1981. He was the owner of the famous Firehouse Studios in NYC. Artists with whom he has worked have sold more than 20 million records over a 12-year period. He has worked with Wu Tang Clan, DMX, Public Enemy, Finley Quaye, John Zorn, Sonic Youth, Laurie Anderson, Jim Jarmusch, Arto Lindsay, The Brecker Bros., Jack DeJohnette, Peter Erskine, Eddie Gomez, etc. Nowadays, he lives and works in Israel, mainly mixing and mastering with his Mac, Protools, Antelope clocking (OCX and 10M) and a great collection of Vintage gear. He also teaches at Sapir College for music technology and at BPM in Tel Aviv