I worked with it for 15 days, then when I unplugged the machine and put back the internal sync on Protools, it was obvious!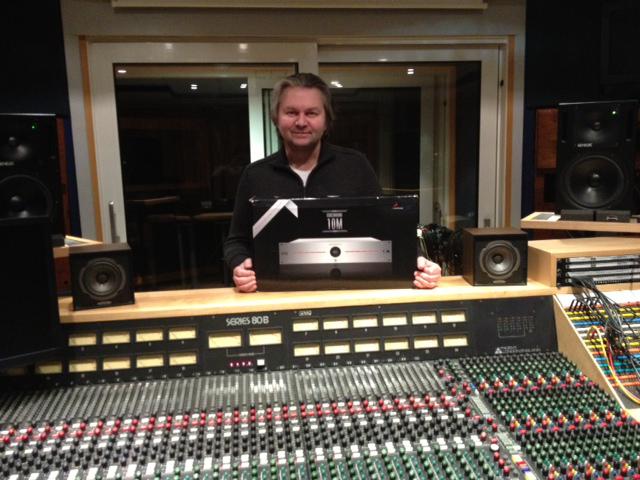 I must admit that during the first tests with the Trinity & 10M synchronizing my Protools HD7, I didn't see a real difference. I then worked with it for 15 days, and when I unplugged the machine and put back the internal sync on Protools, then it was obvious! Without the Antelope clocks, the stereo image seemed smaller, the brightness, the higher frequencies less defined, the lows less precise and less fixed. Since that day, I have adopted the Antelope Trinity & 10M in my digital chain.
After an associate degree in electronic maintenance and becoming part of various scenes in the south of France in several different bands and orchestras, Thierry Blanchard "went up" to Paris in the late 80's as an assistant in the legendary "Studio des dames".
A decisive meeting occurred with Rolland Romanelli, who assigned Thierry Blanchard as his programmer and sound engineer. This collaboration led to working with Jean-Jacques Goldman on the albums of Céline Dion, including: "Deux" and "S'il Suffisait d'Aimer" among others.
Associated with the Studio "Haut de gamme", he worked on film music as arranger and musical director with feature films including "Astérix et Obélix, Mission Cléopâtre" and more recently the hit movie "Titeuf". Alongside this, he worked on the hit albums of Michel Sardou, Yannick Noah and on the recent album "Sans Attendre" by Céline Dion, already certified double platinum, in collaboration with Jacques Vénéruso.  Finally, since 2005 Thierry Blanchard also mixed all of the singles, albums and DVDs of "Les Enfoirés".