The sound that exhibits cosmic amplitude to our senses is amazing!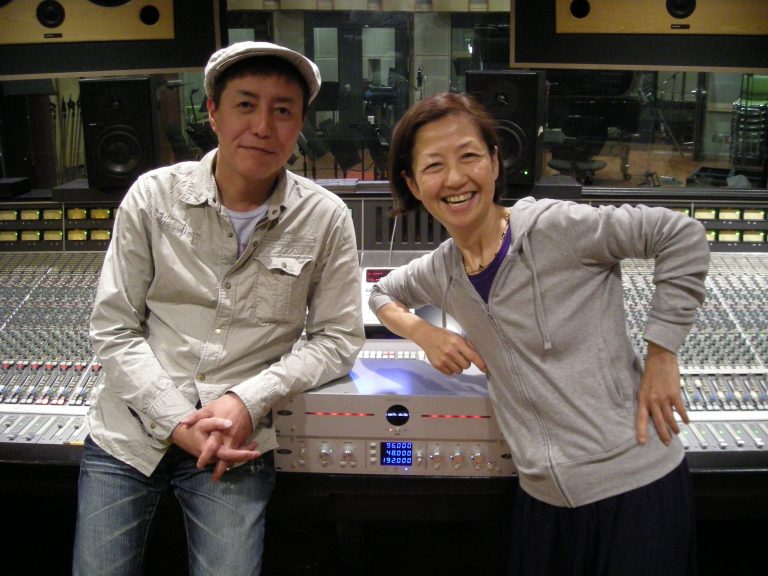 Hirokane has worked as the engineer for Japan's most celebrated Jazz vocalists/pianists –  Chie Ayado – since her debut many years ago, as well as having an active career as a producer. In this interview, he describes his experiences with Antelope equipment used for recording Chie Ayado's new album "PRAYER" – the 10M and TRINITY …
Question (Q): What mindset or perception do you have usually about clocks?
Mr Hirokane (H): I believe it is something essential when utilizing digital equipment.
Q: Are there any clocks that you tried, and are there any of your liking?
H: Actually, what I meant by "essential" was that, clocks, when utilizing digital audio equipment, are a necessity whether it "internal" or "external". However, in the past when I have used other external clocks, to be quite honest I could not achieve the sound that I liked. For example, the sound image sometimes dropped and the mid-range diminished … So at that time, I did not place much importance on external clocks.
Q: What did you think of the combination of 10M and the TRINITY, which you used this time?
H: This combination was truly excellent. I think it is through the 10M that the full potential of the TRINITY can be brought out. The appearance and operability are both good, and I liked the units instantly. For me, those factors are as important as the equipment quality. Also, by using the 10M and TRINITY, I felt that the they also brought out the full potential of all my other gear too. This was thanks to various technologies such as jitter reduction and temperature management.
Q: You have used the 10M and TRINITY for all of the songs recorded in Chie Ayado's album "PRAYER". What's your impression of the results?
H: In this album, 3 tracks were recorded by DSD 2ch direct recording. All of the other songs were multi recorded in 96KHz/24bit, and have gone through DSD mixing. In all of these processes, the 10M and TRINITY were used. The effects  this equipment brought can especially be felt in the thickness and depth of the piano sounds producing a quality that I have never experienced before. And I will  continue using the 10M and TRINITY to bring out other artists' performances to the fullest extent.