Nothing compares to Antelope clocking and converters!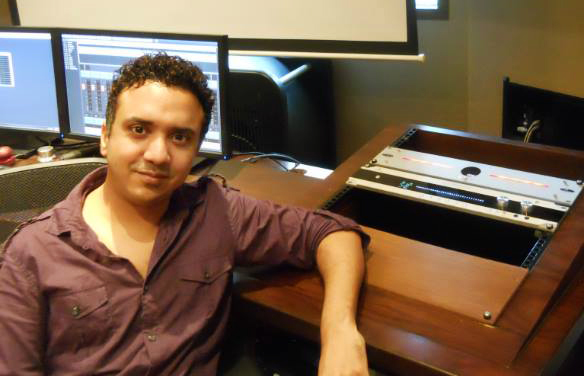 The digital domain provides me with the flexibility to transition between various mediums (film, television, advertising, record production etc.), but great clocking is a must to maintain uncompromised and consistent quality audio across the board. So when I came across a renowned engineer's article about the importance of clocking in the digital domain, I was keen to hear the difference between a very good high end word clock (which I was already using) and the best possible clocking solution available. Thanks to Suchit from Beatbox Entertainment, I could A/B the difference and it was obvious to my ears that the sound had improved quite drastically with Antelope clocking. Having collected a lot of gear over the years, I look for genuine character from my gear and not just reputation. My studio engineer Yash Divecha & I decide collectively on the gear required depending on the application. I believe in investing in the best possible gear that is not subject to fluctuations in trends & Antelope Audio is a critical part of that journey.Nothing compares to Antelope clocking and convertors. It beats everything I've heard and used before for sheer transparency, focus and width. The Eclipse and 10M make mixing and mastering a pleasure! It is indispensable gear for people working in the digital domain.
Ram Sampath
Composer, music producer and musician
Ram Sampath is an acclaimed Bollywood composer. He has been in the music industry for close to 2 decades and has scored music for over 7 feature films, 5000 commercials, 4 Indie albums and many other projects. At his new music facility & production house, Omgrown Music, in the last 3 years, he has composed and produced all songs and background score for movies like "Delhi Belly", "Talaash" & most recently, "Fukrey". He has also composed all 14 songs, scored the music and featured on Aamir Khan's breakthrough TV show, "Satyamev Jayate".