Antelope clocking technology is superior…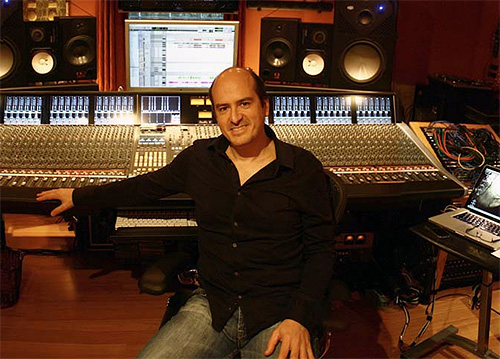 I have been experimenting with many clocks over the years and now use Antelope Audio exclusively.
I was doing some movie scoring sessions and needed to use different sampling rates on the same clock because some of the composers had started the project using different sampling rates. The Antelope OCX-V was the only box I could find that could simultaneously provide different sampling rates. I was blown away and purchased it right away.
Then I began experimenting with Antelope's atomic clocking technology and soon purchased the Trinity/10M combination. Difference it has made in my studio is absolutely audible. You really have to compare clocks side by side to hear the difference. And after you first hear it, you realize that the Antelope clocking technology is superior.
Currently I have an Antelope Audio Trinity and 10M in my main studio, in addition to two OCX-Vs that I use in my Pro Tools rig and a separate B-room upstairs. The Trinity/10M combo adds another dimension to the audio. People tend to concentrate too much on preamps and EQs when upgrading their studios, but for me, great clocking makes all the difference. Acoustics, speakers and clocking are the three most important ingredients in getting a great sound. Make these the number one investment in a studio, and it will completely change your world.
As for the sonics of the Trinity/10M combo — it opens up the soundstage for everything. You can always feel the wideness of the track with Antelope. You can't hear this width when using inferior word clocks. It also makes the sonic image more defined across the frequency range. I feel a more defined low end with less distortion, and a greater openness in the high end. Antelope's clocks opened up my eyes in many ways.
Oftentimes, investing in clocking technology may not be the most popular choice when upgrading a studio. When artists ask me for advice when setting up their home studios, they are always surprised when I am not hyping the latest preamps or converters. Instead, I am talking about speakers and clocks. This is because it is most important to know what you are listening to.
Rafa Sardina is one of the most in-demand producer/mixer/engineers in the USA and over the course of his storied career he has scooped up no less than eleven Grammy Awards for his work with the most successful artists in the world (Lady Gaga, Beyonce and Shakira amongst them). Several years ago, Sardina opened his own commercial studio, 'After Hours,' to provide his elite clientele with a creatively inspiring environment where they could access the best equipment in the world, with Sardina himself at the helm. Antelope Audio's clocks were among the core 'building blocks' of "After Hours" technical infrastructure. Website: www.rafasardina.com