The OCX – a specialist in refining acoustic sounds.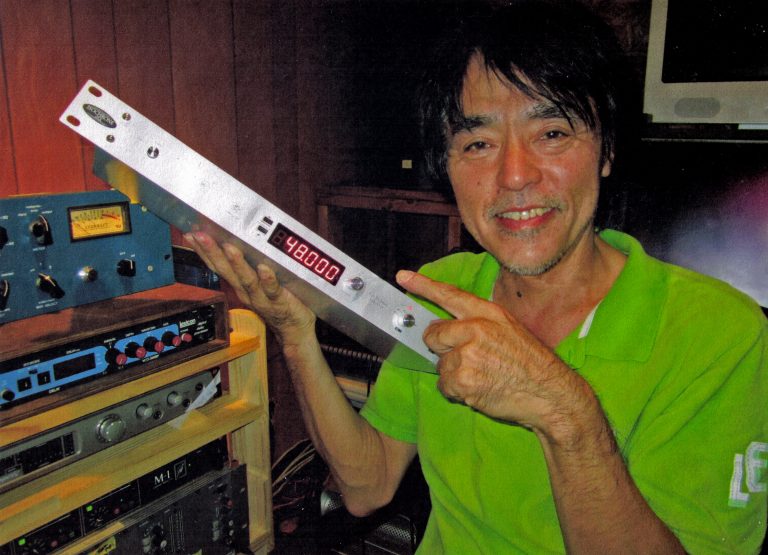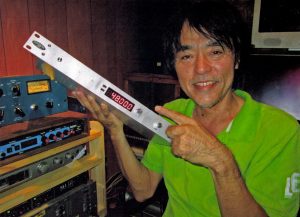 My studio is basically created for an analog sound environment and focused on recording analog instruments. As a guitarist myself, my aim for creating this private studio was "realizing the sounds and the warmth of the notes which acoustic instruments uniquely possess – in a digital environment," as those characteristics are usually lost in digital recording. Part of my quest to create this, was applying the OCX in my analog recording. The sound quality improved substantially – as if the acoustic sound in the digital environment were polished. Now I can't bear to be without the unit! It is as if a craftsman with specialist abilities has come to me.
Masayuki Chiyo – Profile
Born in 1954, debut in 1979 with album "Mellow Guitar Vibration"(RCA). Has been creating many music for commercials and soundtracks for TV dramas, accompanying artists as a tour support player, and is popularly known by the nickname "acoustic guitar Chiyo-san (Akogi-no Chiyo-san)."
(List of artists accompanied)
Mariya Takeuchi, Hitomi Toritani, Sayuri Ishikawa, Akina Nakamori, Chen-min, Makoto Hirahara, Shinichi Mori, Ouyang Feifei, Douji Morita, Maya Okamoto, Akiko Kosaka, Muneyuki Sato, Youichi Miura, Yasuko Kuwata, Carl Smokey Ishii, Mariko Nagai, Ryoko Moriyama, Oyunaa, Dai Kimura, Yumiko Samejima, Maiko Horisawa (Angel Strem).
(Show soundtracks/Commercials)
NHK Period Drama "Atsuhime," NHK Morning Drama "Jyunjyou Kirari," NHK Educational Program "Science ZERO," and many others.
(Movies/Animations)
"Reisei to Jyonetsu no Aida ni," "Pocket Monster," "Doraemon," "Uchu-senkan Yamato," "Gaogaiga-," "Hinotori," "Sakura Taisen," "Taiho Shichauzo," "Candy Candy," "Ginga Tetsudou 999," and many others.
(Albums)
"Music Library for Adults Guitar Sound Vol.1," "Delightful Concert/Concierto de Aranjuez, and others," "Mellow Guitar Vibration," "Bouillon".