"TRINITY is the mainstay for digital audio!"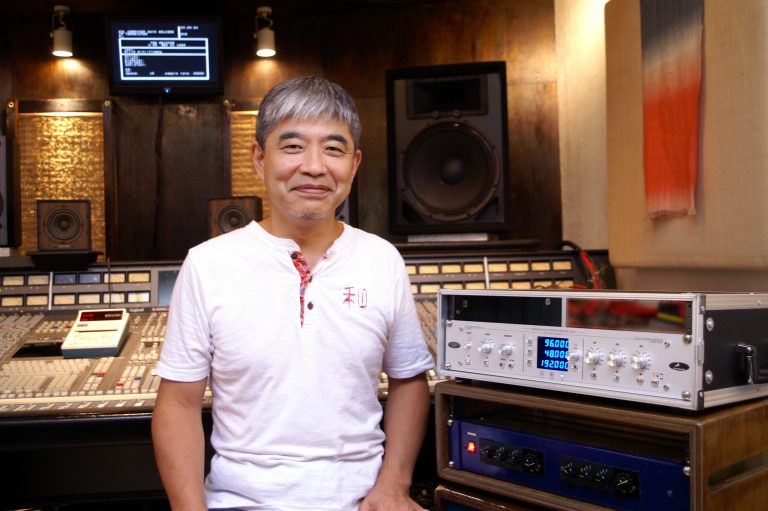 The transformation of sound in analog machines can take many directions. It's like "pallette" for sound production. However, with digital audio, this transformation almost always has a negative effect. And that's why I needed the TRINITY – bring back the colour, tone, hues, tints, warmth and feel…Kazuhiko Misumi – Profile
After he gaining experience mastering many artists – local and international – at PONY CANYON, Misumi started his career as a recording engineer. As a recording engineer, he worked in a wide variety of sound environments – studios, halls and other live spaces. From 1994, he became the chief engineer for STUDIO TonMeister, and eventually its president from 2004.
Awards History
"Dvorak String Quartet No.12 "America"/ Janacek String Quartet", ranked Top 10 in Excellence in Recording division and Classical division in STEREO magazine in 1991. In 1999, "Timeless" (Denon/COCP-30585) for the Jazz Chorus Group "Time Five" received the highest rating in the December edition of Swing Journal Magazine, and receives high evaluation concerning acoustic recording.
Recorded Artists and Works (Samples)
(POPS) Checkers, Toshihiko Tahara, Yukiyo Nakamura, Yoichiro Yanagihara, Kotono Yamamoto
(Acoustic Instrument) Masami Sato(Guit), Berdien Stenberg(Fl)
(Jazz) Time Five(Vo,cho), Ichiro Doi(pf), ack-ack w/ Lew Tabackin, Akiko Tsujimoto(Vo)
(Classic) Tsutomu Aragaki(Vo), Halina C. Stefanska(pf), Izumi Tateno(pf), Satsuki Kobayashi(pf), Bartok String Quartet, Hungary National Orchestra conducted by Kenichiro Kobayashi, Soviet National Orchestra conducted by Svetlanov.
(TV soundtracks) "Tondebu-rin," "Guranda-Musashi," "Attack No.1"
(TV commercials) JR East, Shiseido, Suntory, NTT, Yanase, McDonald's
(Musicals) Guin Saga, "Yoshitomo to Benkei"
(Game Related/Design) "Nobunaga no Yabou," Guin Saga Series, FINAL FANTASY SONG BOOK "Mahoroba," drammatica, CAPCOM "Monster Hunter Orchestra Concert-Shiryou Ongakusai (2009 Ikebukuro Art Theater & 2011 Kokusai Forum A)"
(Education) Benesse Corporation audio learning materials, audio learning materials for textbooks of various companies.