There's just more space with the 10M. More room for things to breathe.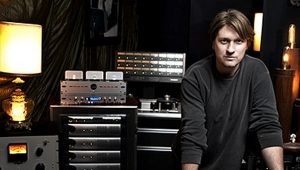 I actually use less eq and FX now that there's more clarity. There's just more space with the 10M. More room for things to breathe.
Joe Zook is an American mixing and recording engineer based in Los Angeles, California. He has been working out of his private studio in Studio City, where he has mixed records for pop, alternative, singer/songwriter, and several other genres for artists including Katy Perry, One Republic, Pink, Faith Hill, The Hives, Modest Mouse, Plain White T's, Jordin Sparks, Jo Jo, Marc Broussard, Brooke Fraser, Butch Walker, Jewel, Tricky and many other very talented artists.
After four years at Sunset, he met iconoclastic producer Jack Joseph Puig. The two struck up a professional relationship that took Joe through nearly two years of record making, primarily as ProTools engineer-though he shared engineering and recording duties on JJP productions. Joe worked with artists such as Mick Jagger, Sheryl Crow, John Mayer, Vanessa Carlton, No Doubt, and dozens more.
At the end of his stint in Puig's studio in 2002, Joe began free-lancing.  Since then he has mixed and/or recorded albums totaling woldwide sales of over 20 million, working with producers such as Ryan Tedder, Greg Wells, Butch Walker, Dennis Herring, Marshal Altman, Glen Ballard, and others. (see discograph) Joe is also a proud father and husband.