I just love the sound that I'm getting … the fullness and richness…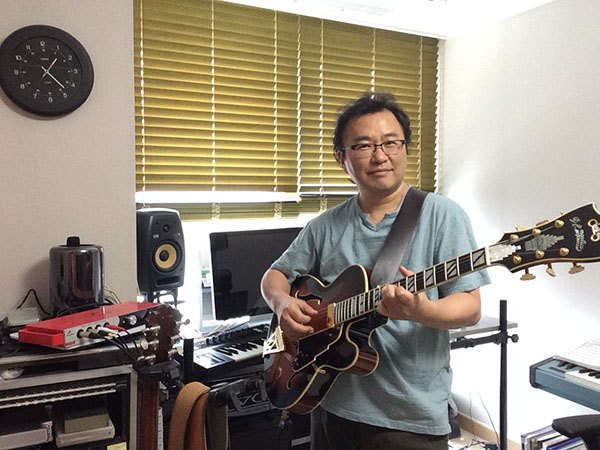 Overall, I am very impressed with Antelope products. All the units I have tried so far such as the Zodiac, Zodiac Plus, Eclipse384, and the Zen Studio that I am endorsing, have been incredible. The craftmanship, the build quality, the sound, the engineering – it definitely deserves to be more well known where I live in Korea. For a sound-critic like me, I'm convinced in introducing the brand to my many musician and studio friends. On previous projects, I had used the Eclipse in the studio. With the signal going through this unit and out my monitors, you really can feel the depth and space. You know you are in a true high-res/hi-fi situation. It's more crisp, more headroom … everything can be heard much more clearly.
For the latest CD I have produced for Woong San, a very famous female jazz vocalist here in Korea, I have been using the Zen Studio both in my home studio and at a local commercial studio. Immediately I was impressed by the design, portability, and size – though at first I was a little bit skeptical about using USB/Mac. But to my real surprise, this unit really, really rocks. It's fast, and I hear no latency. The sound quality that I get is the best ever, better than any other interfaces that I have used so far. Zen Studio is very honest to whatever I am playing, while other interface-brands compress the sound on their own, or cut down the frequency-range, or are not as sensitive in response. I'm kind of a sensitive guitar player when I record. Sometimes the nuances that I like to get from my fingers, when it goes through other interfaces, it's not completely honest. Yet with Zen Studio, I was very, very surprised at how responsive it was and the integrity of the sound.
Jack Lee is one of Korea's most recognized World class Jazz musicians, and has been at the vanguard of promoting Jazz in his hometown of Seoul, Korea, as well as in the Asian territory through his performances and recordings with many of the top names in Jazz today for almost twenty years. Currently Jack is involved as a producer/guitarist on several noteworthy projects, which sets him apart from conventional jazz musicians.
A producer, composer and guitarist, with roots planted firmly in his Asian heritage, and with a technique and sensitivity honed by his schooling and experience in New York, Jack collaborates with good friends and Grammy or world renown artists such as Nathan East, Lee Ritenour, Bob James, Pat Metheny, Dave Grusin, Billy Kilson, Terumasa Hino, Woong San, John Beasley, Harvey Mason, Norihito Sumitomo, Toninho Horta, and many others from Asia, and North & South America.