For me, Eclipse is the perfect solution!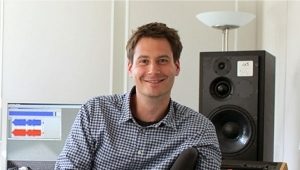 I had been looking for gear that combines high quality converters and flexible monitoring. When I first heard about the Eclipse 384, I wanted to check out the device to save rack space. After the test I was very positive about the sound quality. In all genres we tested, including Hip Hop, Rock & Pop, the Eclipse unit delivered a superior sound regarding vitality, openess and dynamics. It is important for me as a mastering engineer to overdrive analog signals without distortion. Thanks to the flexible signal routing and gain staging features of my Eclipse 384, there is no need for me to get a dedicated mastering console anymore – the Eclipse is the perfect tool.
Hans-Phillip Graf
H-PEH Mastering
www.h-peh.de
References
Jan Delay, Thomas D, Glashaus, BOZ, Dante Thomas, Azad, Kool Savas, Sido, Samy Deluxe, Cassendra Steen, Oceana, Nneka, Die Atzen, DJ Bobo, Lou Bega, Gregorian, Annett Louisan, Xavier Naidoo, Ina Müller, Klaus Lage, LaFee, Michy Reincke, Anna Depenbusch, Joja Wendt, Diynamic Music and many more.