I didn't think I needed a word clock until I heard the OCX-V.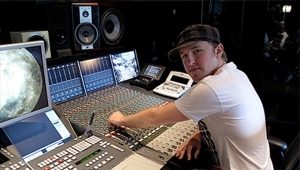 I noticed the difference immediately.
The stereo image became more open, and to be quite honest I didn't think I needed a word clock until I heard the OCX-V.
A relative newcomer to the dance music scene, Elevation has seen rapid success through his musical production talents. Born in Detroit, Michigan, in the United States, Elevation's interest in music was visible from the start. He began learning to play the piano and the organ at a very young age and continued with them for several years. 
Inspired by his favorites, Armin van Buuren and DJ Tiësto, Elevation's production skills truly began to soar in August of 2002, while using the infamous bedroom production software, Fruity Loops. During the course of the following year, he produced countless tracks, many of which became favorites among friends and others with whom he shared his work. 
Elevation's breakthrough arrived when he submitted a project of his, then entitled Clear Blue Sky, to well-known DJ and producer, Markus Schulz. Schulz, having a keen ear for talent, quickly began work on the track with Elevation, who soon became Schulz's protégé. After working together for a few short weeks, Schulz and Elevation produced the masterpiece of progressive-trance, Clear Blue. Released on Armada Music imprint Electronic Elements, Clear Blue has seen success worldwide with some of the biggest names in trance today.