Above all, the sound is extremely straight and accurate.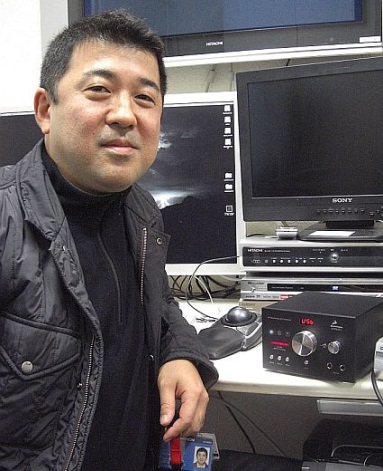 "Zodiac+ … A big advantage!
Though I generally work on soundtracks for film and TV, I recently used the ZODIAC+, in conjunction with Protools and Final Cut, to edit & master the recordings of Enrico Onofri, a famous baroque-violinist from Italy. Initially, I was a little skeptical that the number & type of inputs & outputs, and the capacity of the Zodiac+ unit would be sufficient for my task – particularly in a unit that looked so "compact"!
I generally use one line from the Mac and select TOSLINK or S/PDIF. But when I have to switch between multiple pieces of digital equipment, I need an external digital selector. I found that having the Zodiac+, I could handle a great number digital inputs and accumulate all digital sources into this one small box! There is only one switch, but the way in which the input and sample rate are shown on the indicator panel make it easy to follow.
It is also very convenient that the headphone volume adjustment is independent of the monitor speakers. I can see that having TWO headphone outputs on the Zodiac+ is also a powerful and useful additional feature.
Above all, the sound is extremely straight and accurate. Through this monitor controller it is possible to make clear distinctions within the delicate intervals and tuning-characteristics of Baroque music. There is no problem using it in place of high-end audio amps either!
For me, more impressive than anything is the Zodiac's size (you could carry it in one hand!) and the firm/solid feel of it. Even though it is designed for use in a DAW setting, a big-advantage of the Zodiac+ is that the unit is so light and portable."
Daisuke Mizuta is a music Director/Producer engaged with television and movie soundtracks in Nichion Inc; Producer of classical artist recordings; Music Director of in-company label "Anchor Records"