Edge Strip Bundle
Mic modeling made easy
全新Edge Strip简介
拥有经典模拟音质的多功能、高品质工作室录音方案。
这个体型紧凑的小家伙却能发出各式经典麦克风和硬件设备的声响,形如一个被塞满的大号保险箱。那些为了买几只话筒而近乎倾家荡产的日子,一去不返了。有那么多录音师,对拥有一支经典但价格不菲的话筒,还仅仅是个梦想。而Edge Strip,终于让所有的录音师们美梦成真。现在,你可以以很少的价格,为你的设备收藏添加顶级的音频设备了。
Edge Strip可以模仿出许多经典而昂贵的麦克风、话筒放大器、甚至诸如均衡器、压缩器等设备的音质。它包含Antelope Audio 新款的Edge——电容双振膜大膜片可建模麦克风,它的特点是可以模仿其他表现力丰富且售价高昂的经典话筒。
它还包含Discrete MP——一款全模拟、双通道的麦克风前置放大器,带有Antelope标志性的清澈透明的音频品质。
Edge Strip的用户们还能得到一系列免费的效果插件,包括Antelope Audio创立人Igor Levin设计的压缩器——the Stay Levin。
Edge Strip可以通过精准的数字操控,输出自然的模拟音质。
Discrete MP有两个"卡农+大三芯"多用输入端口,以及两个大三芯输出通道。Discrete MP的分立式模拟电路可以提供高达61dB的增益,以及对前置放大器音色、清晰度以及声音品质的全盘控制。
同时,可以与电脑进行USB连接,极为方便地进行遥控操作。
每一支Edge麦克风都装配有特殊的、双面的、喷涂有3微米黄金镀膜的极头。这使其能够实现多维建模、模仿各种不同麦克风、切换各种指向性,甚至对近讲效应进行控制。
Edge Strip套装内含我们特制的AFX信号处理器,包括数量仍在不断增长的建模目标麦克风,这些优秀的建模会为你的工作室带去众多公认的经典麦克风的声音效果。AFX设计者们,是与真正模拟设备的工程师、设计者们紧密合作,共同开发这些麦克风建模效果器的。
Edge Strip包含4个经典且昂贵的麦克风的建模效果、3个经典的德国话放的建模、我们自己著名的Stay Levin压缩器,以及一个经典均衡器,这些效果器是你塑造完美声音的强劲工具,而且全部免费。当然,如果他们还不够,你还能用我们FPGA效果器库中的众多建模效果器对其进行升级补充。
Edge
Multi-dimensional mic modeling
Antelope Audio的工程团队所设计的Discrete MP,完美地匹配了Edge建模话筒的特性。
Discrete MP 与Edge建模麦克风都是纯粹的模拟设备,这意味着,它们可以与任何系统兼容。多亏了专用的校准振荡器,Discrete MP能够很容易地适应各种工作室设置,甚至两个增益不完全匹配却互相链接的通道。当连接到一个新系统后,打开内置振荡器,就能轻易地将Discrete MP与整个系统增益校准。
Discrete MP
Pure analogue audio meets digital control
使用Discrete MP接驳您最钟爱的麦克风,可以得到这只麦克风最本真的声音与透明的细节。当然,您也可以将Edge可建模麦克风接到任意您信赖的话放上,得到独一无二的音质。
当然,把Discrete MP和Edge 可建模麦克风搭配使用,能够同时发挥出二者的全部潜能。这两种设备均使用了分立式模拟电路,并且由Igor Levin亲自操刀设计,使二者互相完美匹配。
使用免费的内置效果插件,你能听到近乎无数种麦克风、话放及经典硬件设备不同组合时发出的声响,并从中挑出最中意的那一组。
Native Fusion AFX Pack
Antelope DSP inside your DAW
Edge Strip包含4个经典且昂贵的麦克风的建模效果、3个经典的德国话放的建模、我们自己著名的Stay Levin压缩器,以及一个经典均衡器,这些效果器是你塑造完美声音的强劲工具,而且全部免费。当然,如果他们还不够,你还能用我们FPGA效果器库中的众多建模效果器对其进行升级补充。
在你的录音中使用经典硬件设备的非凡音效,可以使整个录音作品的声音更具生命力。使用Antelope内置的DSP效果器,听见的是历史,记录的是未来。每一款插件都具有高规格的过采样与精密的浮点运算方式,来空前精准地建模经典且昂贵的硬件效果器。甚至在建模麦克风、前置放大器、以及信号处理器时,你大可以放心,因为Edge Strip提供极低的延时,以及Antelope特有的声音品质。
今天就对那些声音不错,但体型庞大的硬件设备说再见,用Edge Strip吧!
Hear the Fusion AFX pack
Antelope plug-ins serve up a treasure trove of vintage analogue mics with uncanny accuracy, delivering all the character and expressiveness heard on countless hit records.
Available in VST, AU and AAX formats for both macOS and Windows, our native Fusion AFX Pack plug-ins provide everything you've come to expect from our industry-leading FPGA FX, with minimal latency, a high degree of oversampling and precise floating-point calculations.
Ilok 2 or 3 required. Not included in the pack.
Classic preamp emulations included
Discrete MP specs
Analog Inputs
2 x Mic Inputs (combo 3-pin)
Mic (XLR only): max 20dBu balanced
Mic input impedance : 1.2kOhm
Line (1/4 /TRS/ only): max 29dBu balanced
Line input impedance : 21kOhm
Analog Outputs
2 x TRS (22 dBu max)
Output impedance: 56 ohms
Digital Connectivity
USB 2.0 I/O with Type B connector – only used for remote control
Mic Preamp Gain
Remotely controlled, digitally adjustable Gain, preset Gain – press and turn the button to set the preset gain, or just click it to set the gain to the preset number.
• Gain Range: 0dB to 61dB; 1dB step
• 48V Phantom Power
Callibration oscillator
Calibration oscillator of 6dBu @ 1kHz for accurate gain calibration
THD + N (Total Harmonic Distortion + Noise):
-106.0 dB @ 10 dBu, 1kHz sine, 50 ohm balanced input
EIN (Equivalent Input Noise):
-128 dBu (A – weighted)
Freq response:
10Hz – 200kHz /-3dB @ 200kHz/
Dynamic range:
Dynamic range = -126 dBu
Dimensions (Approx)
Width: 190 mm
Height: 46.5 mm
Depth: 157 mm
Operating Temperature
0-50°C, 32-122°F
Weight
Unit weight: 950 grams
Adaptor weight: 180 grams
Total weight: 1130 grams
Power Consumption
5W
Edge (big vocal mic)
Microphone type: Condenser
Diaphragm: 34mm Large Condenser – Double sided with 6μm gold sputtered membranes
Polar Pattern: Multi-pattern
Freq. response: 20HZ – 20KHZ
Sensitivity: -35dB | 18mV/Pa (-1 to +3dB)
THD+N: -116dB
Self-noise: 19dB(A)
SNR: 75dB(A)
Output impedance: 50 Ohms
Power Requirements: 48V DC Phantom Power
Output Connector: 5-pin male XLR
Color: Black matte
Weight (mic body): 1.23 lbs. (560 grams)
Dimensions (mic body): 8.6″ x 2.1″ (219mm x 53mm)
Breakout Cable: 16.4′ (5meters) 5-pin female XLR to dual 3-pin male XLR (High grade OFC Y cable)
Mount: Shock absorber type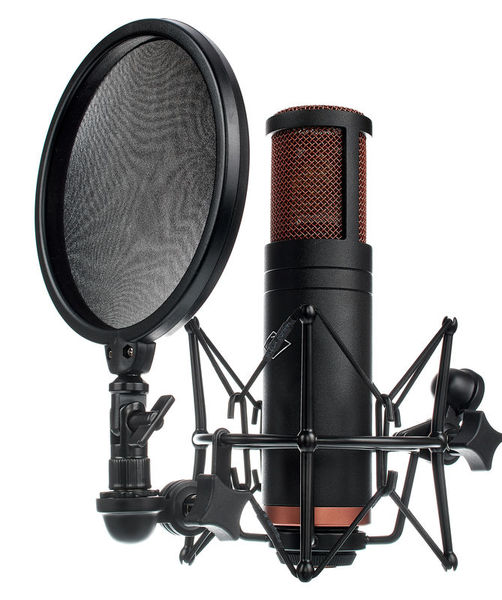 系统需求

电脑
带有USB2.0接口的苹果或PC电脑
最低配置双核Core 2 处理器,推荐Core i3/i5/i7/Xeon
最低要求4G内存,推荐8G内存
操作系统
OS X 10.11 (El Capitan) 或更高
Windows 10
此外:此产品激活时,需要连接因特网。
All plug-ins are iLok protected. An iLok is required in order to use them. iLok is not provided by Antelope Audio and must be purchased separately
VST PlugIn Technology by Steinberg Media Technologies GmbH.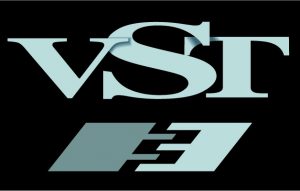 In The Box
DiscreteMP
Edge microhpone
Microphone cable /5pin -> 2 x 3pin/
Shock mount
Pop filter
Power supply
USB cable
Quick Start Guide and Upgrade Guide
Serial numbers and authorisation codes
Hint
The Edge is a dual-capsule microphone, hence it connects to DiscreteMP via Y-XLR cable (included).
The two 3-pin XLRs are colored in white and red.The white cable is the output of the front capsule of the Edge and the red is the output of the back.The white cable should be connected to the "Left" input of the Discrete MP and the red to the "right". If cables are switched the signal will be recorded as if the microphone is turned on 180 degrees a.k.a. if there is someone in front of the microphone it would sound as if he's behind the microphone.